A few weeks ago I came across a post in my Facebook newsfeed about a small charity called 'Jen's Friends' who provide free Mastectomy Underarm Pillows to breast cancer patients, both men and women recovering from a mastectomy.  (If you have found this article and are looking for a pillow for yourself, simply click on Jen's Friends above and it will take you to their Facebook page).
Unfortunately I lost my own mum to cancer 15 years ago, although she didn't actually have this surgery.
My mum loved needlecraft, mainly in the form of quilting and tapestry, and after she passed I inherited a large chunk of the contents of her craft room.  This included many yards of patterned cotton fabric, along with her Bernina sewing / embroidery machine.
Over the years I have used some of the fabric for some of my own projects as I make Cot Quilts, quilted Christmas Stockings and other random items such as fabric boxes and tote bags…  but there is still loads left!!
The Facebook post triggered a light bulb moment!  Making up and donating some of these underarm pillows to this wonderful charity would be a rather appropriate way to use some of her fabric.
The Heart Shaped Mastectomy Pillow
I got in touch with the Facebook page to find out what I had to do to help out.  They provided me with a heart shaped mastectomy pillow pattern to print out, along with the sewing instructions.
The pillow pattern is very easy to follow. A simple heart shape, cut twice, ribbons added in 2 places & then sew around, leaving an opening for stuffing.  To save on postage costs, the charity will add the stuffing later.
I cut out & made up 8, then posted them off to Jen's Friends.  I plan to do more as & when I have time.
Just in August alone, they posted out 327 free pillows!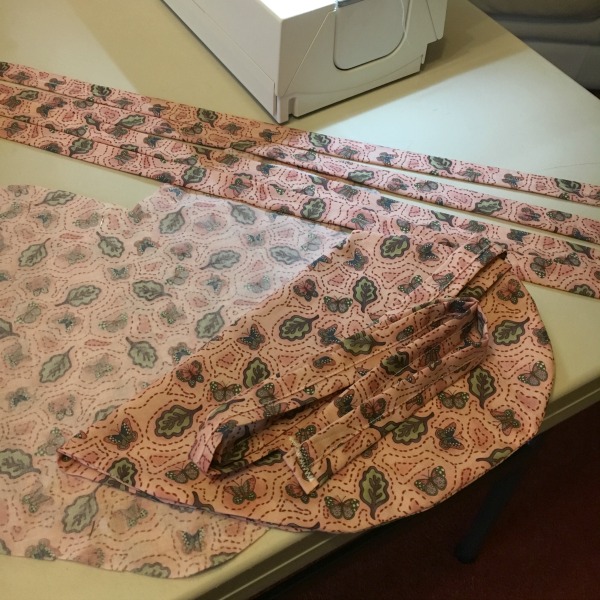 How Do Mastectomy Underarm Pillows Help?
The pillows are designed to fit under the arm providing support and comfort post-surgery.
The ribbon is long enough to enable the pillow to be secured in place with a bow over the shoulder.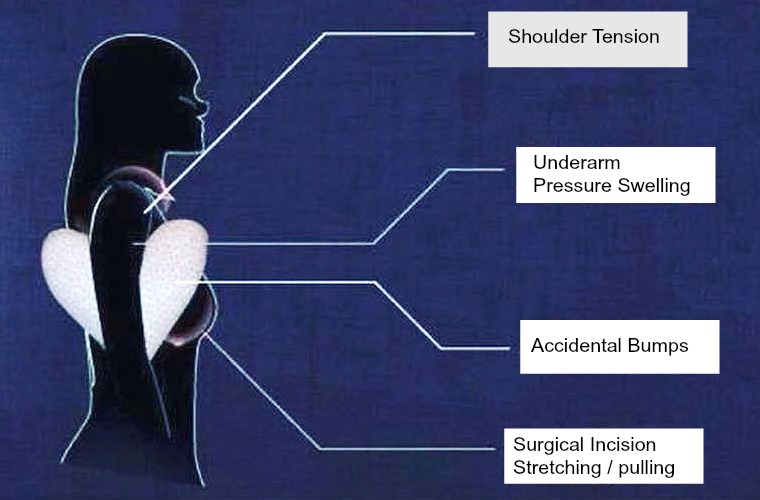 As A Sewer
If you enjoy sewing, and have some spare fabric (or are even willing to pop out & buy a couple of yards), you can pop over to the 'Jen's Friends' Facebook page & message them for details.  They will send you a link with the pattern, the instructions and where to post the finish items over to.
Make A Donation
Even if you don't sew, you can still contribute financially and every penny counts.
Jen's Friends have a fundraising page to help with raise money to purchase the pillow filling and cover the cost of posting them out.
Finally, you can simply spread the word using any of the share options below!