Another year has come to an end. Your decorations have been taken down along with your Christmas Cards and everything is looking rather bare.
But instead of just throwing your Christmas Cards in the bin, recycle them into new Christmas Cards or Christmas Gift Tags.
You can pick up card blanks & envelopes from your local craft stores (or online via stores like Hobbycraft, Baker Ross & Yellow Moon), as well as lettering / message embellishments (although you can get some of these off your existing cards too). In some cases, I have also used a simple backing paper or some fabric paint to add additional decoration.
Here are some examples of cards I have made already for next Christmas using old ones: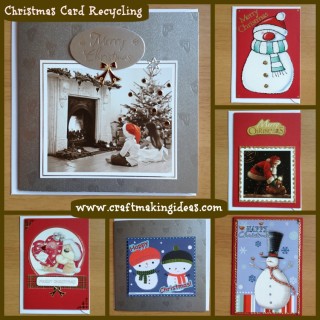 For gift tags, simply cut around your design, add a similar (but slightly larger) piece of backing card, hole punch the corner & add some ribbon. It's as easy as that & here are some examples of my completed ones: