As you may have read in the 'about me' section, my mother was a wonderful crafter.
She won many first prizes for her work at shows throughout the UK and also taught for 2 fabric shops local to her, including classes on machine embroidery, quilting and how to make a waistcoat.
Mum incorporated Embroidered Designs into so many of her sewing projects.
In todays post I would like to share with you a very simple idea of hers – which is what she used to do with Machine Embroidery Test Pieces.
Mum was a strong supporter of always embroidering a test piece of the design she was planning.  Like most crafters, she also hated wasting anything. My husband is amazed by the amount times he hears me say – 'No don't throw that away, I may be able to use it to make something'.
She used to take her Machine Embroidery Test Pieces and turn them in to lovely greetings cards, which friends of hers were always delighted to receive.  Here are a few examples: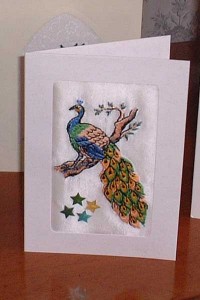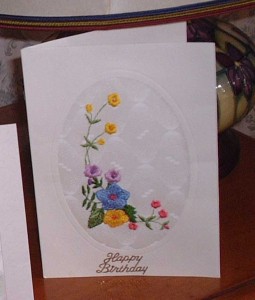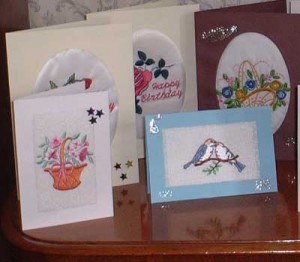 Plenty of craft shops and online stores can supply card blanks for a reasonable price, making using your Machine Embroidery Test Pieces in this way very easy and cost effective!
Happy Craft Making !